ABOUT
WHO IS PRIVATE JETS DALLAS?
Our private jet charter company is based in the United States, offering private jet charter services ranging from business jet rentals, luxury flights, and corporate air charters, to jet card memberships, aircraft sales & acquisitions, private plane management and charter marketing.
Our air charter brokers cater to top Fortune 500 firms and business groups to small offices, executives, leisure travelers and affluent families. Although we're not the largest company arranging flights to/from Dallas, in the industry, you can rest assured that your safety, and the safety of your loved ones is always our top priority.
Already fly private on your own plane? Our Dallas air charter team offer private jet management and market services, placing your plane on the largest online marketplace for on-demand private charter flights. We can also assist you with selecting the ideal airport to base your aircraft at, combining the best fuel rates and market to maximize your aircraft ownership.
We also specialize in medical charter and non-emergency air ambulance flights for passengers in need, and air cargo service for freight and large items throughout central Texas.
WHERE ARE WE LOCATED?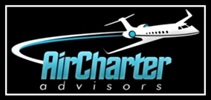 Our corporate office is just outside of Philadelphia, PA, USA, and our team is located across the country and around the world. Our team holds over a decade of experience in private and executive aviation, with a deep knowledge of both domestic and international charter markets. Our team has built relationships with aircraft providers in Texas and around the world to pass on exclusive deals to our clients, including the most competitive rates at this level of aviation. For more information regarding our company and how to reach us, visit our contact page.